[ Home Page ][ Links Page ][ Index of Pictures of Danang ]


---
PAGE 43
Richard Sawyer USMC:
Looking at the pictures brings back many memories. I was stationed up on 327 (Freedom Hill) with the HAWK unit in
68-69. I saw a lot of the action from a different view up there. I have a lot of photo's of the same action looking down on Danang. I
have photo's and movies of ASP I going up in April '69. I was on the radio (PRC-25) with the Air Force when the big one blew. My
night time job was rocket watch. We had a tower just for rocket watch, my call sign was Marine 2. Here are the photos.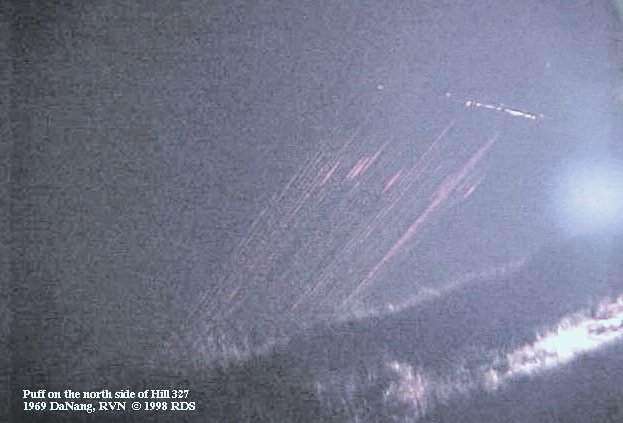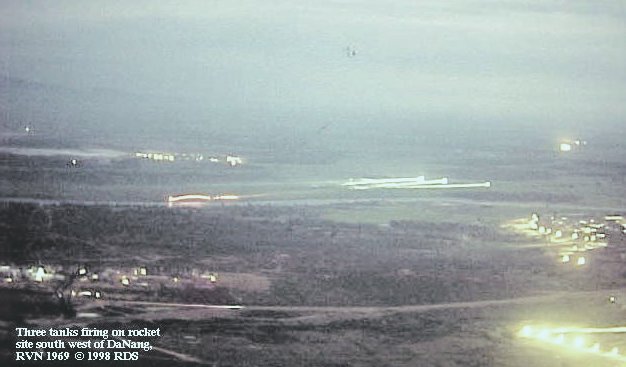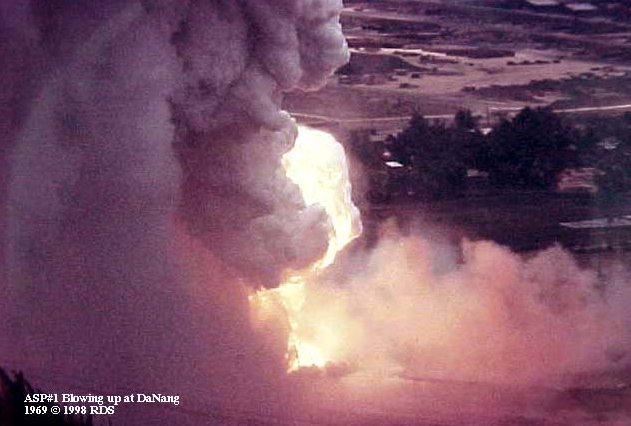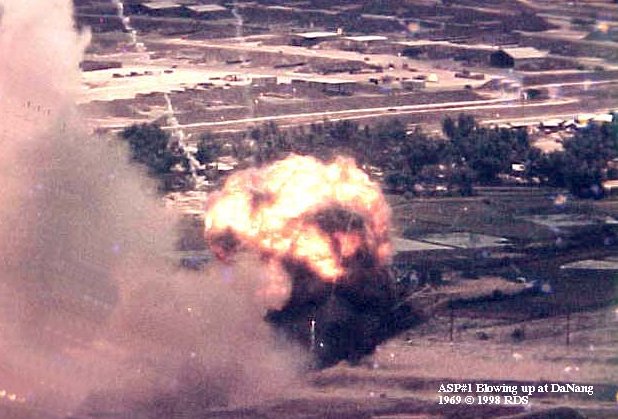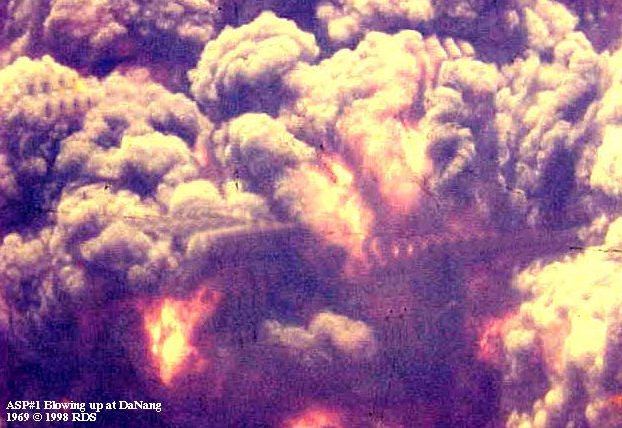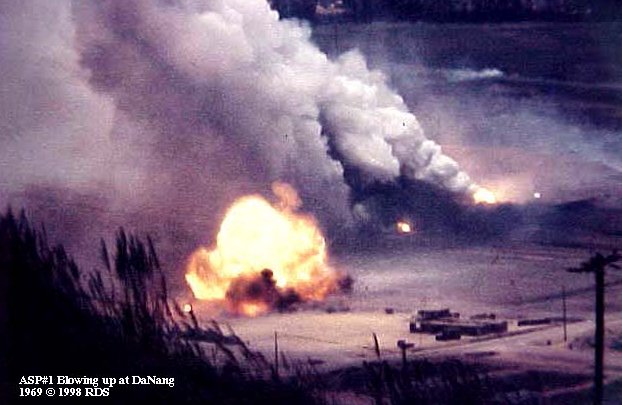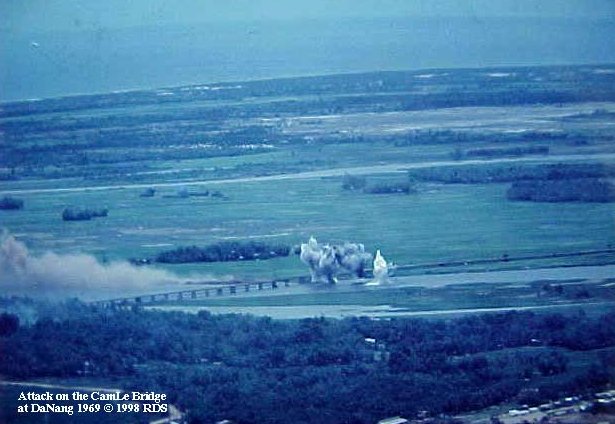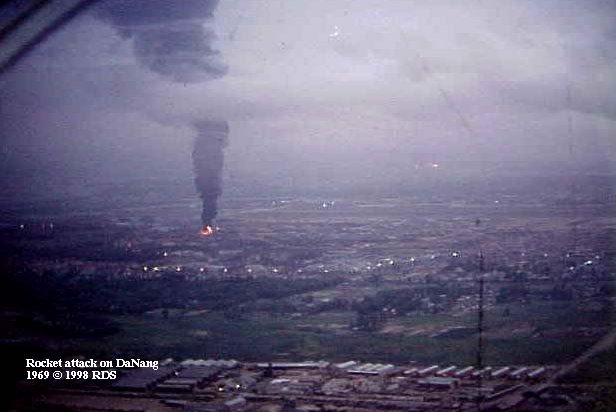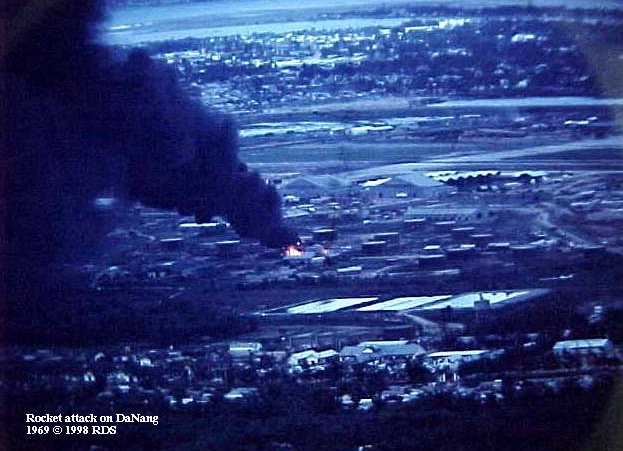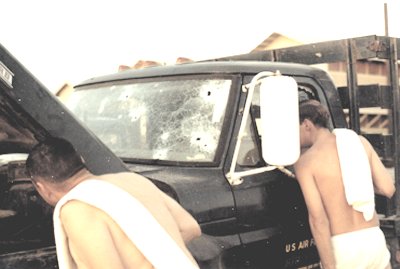 Rocket damage to a truck
[ Don Luke photo ]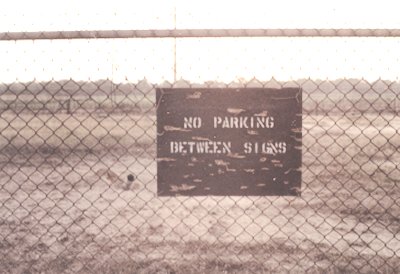 Looking forward from the truck. Schrapnel damage to the sign
is obvious but if you look to the left of the sign, the
propellant casing for the rocket is sticking out
of the ground. [ Don Luke photo ]
---

[ Home Page ][ Links Page ][ Index of Pictures of Danang ]