[ Home Page ][ Links Page ][ Index of Pictures of Danang ]
366th MMS Reunion, Denver, Sept. 16 - 18th, 2005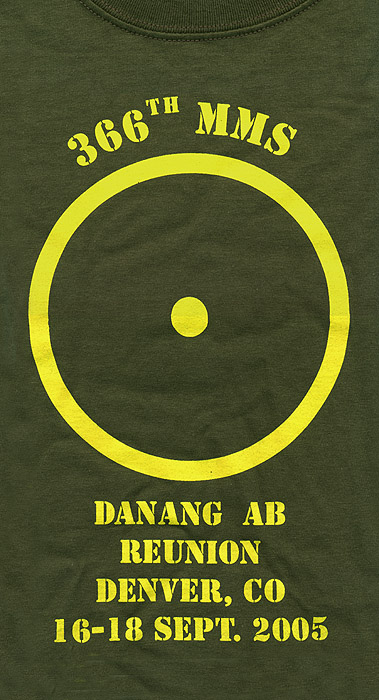 Reunion T-Shirt
Beginning with preliminary talks via the land line, Bruce Taylor mentioned that he wanted to come out west to Denver. As we both chewed on this idea, we
hatched a plan and posted it to see if any Bros & Sis's were interested in a mini reunion for the 366th
Ammo folks. Gordy posted it on both sites around
mid July.
We got some hits and realized that this was a GOOD idea. After that, I started making some plans
for food, meeting place, lodging, and other related stuff.
Lowry shut down in the early '90's, but has still retained some of the signature bldgs. and hangers.
As luck would have it, hanger # 1 has been retained as a museum called WINGS OVER THE ROCKIES.
The administrators of the museum graciously sponsored
our effort with a cost free meeting room and freedom to come and go throughout the hanger to chat and
view the static displays. And the things to see there
are great now, even after so few years in operation.
The reception that we received was nothing short of
1st Class.
We had a preliminary get-together on Fri night 16 Sept., 05 @ 1830 Hrs. We closed that place down!
The fellowship was instant. On Sat, the 17th, we met @ Wings to view the static displays, and a collection of military vehicles from the past. Our box lunches were delivered on absolute time. So we ate, and had a slide show courtesy of Dennis. I then broke out the
t-shirts I had made to commemorate the re-u, as well as some pics. pertaining to Danang. We broke @ 1345 hrs to view a flyby I arranged from the CO ANG from Buckley AFB as a salute to recognize our efforts in the Nam.
After that, we broke for dinner @ a local restaurant
for a delightful couple of hours of food, drink, acquaintances, stories, and other fellowship. It was a great ride. Perhaps we CAN DO something like this somewhere else in the coming years.
This is/ was the 1st Official advertised 366th MMS
re-union to be enjoined. Attendees were:
Ed Burchard, Bruce Taylor, Bruce Hill, Dennis Knudsen, Randy Colby, and Phil Morneault, and spouses of some of us. It was a genuine great time,
for upon the 1st meeting, we picked-up the baton as
though we had all known ea other all these yrs.
We re-affirmed the Brotherhood that we all knew was there. The F-16 flyby was a sort of crowning, or
topping. IT WAS GREAT!!!!!!!!!!!!!!!! Ed Burchard
pictures to follow......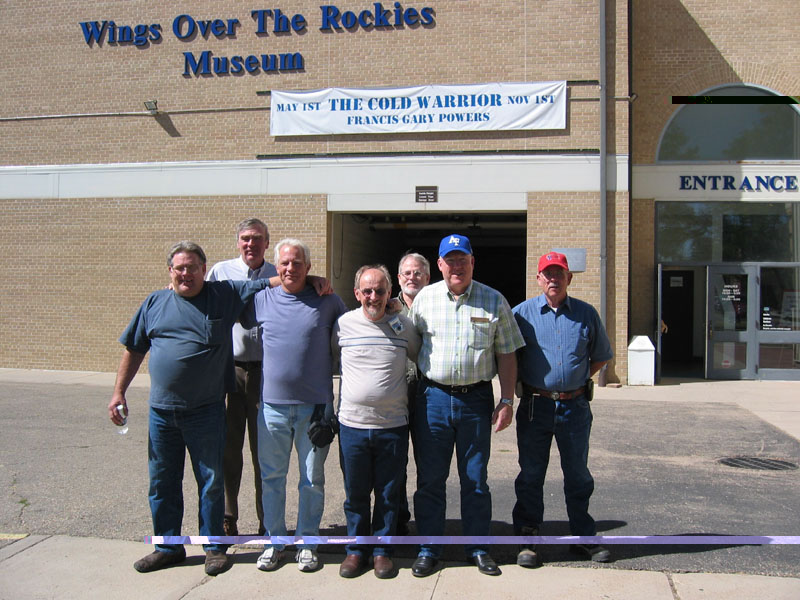 Ed Burchard, Bruce Hill, Pete Longworth, Phil Morneault, Bruce Taylor, Dennis Knudsen, Randy Colby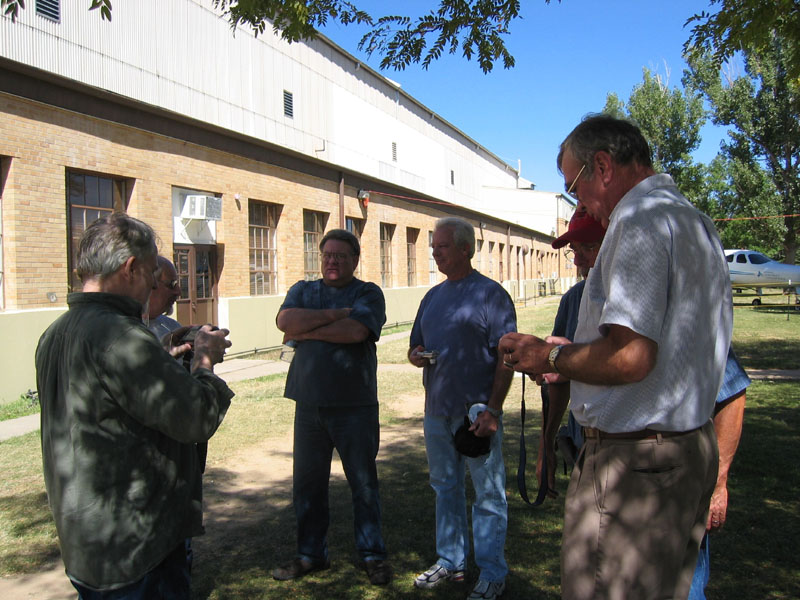 Bruce T Phil Ed Pete Randy Bruce H Outside Museum (Hanger # 1 old Lowry AFB)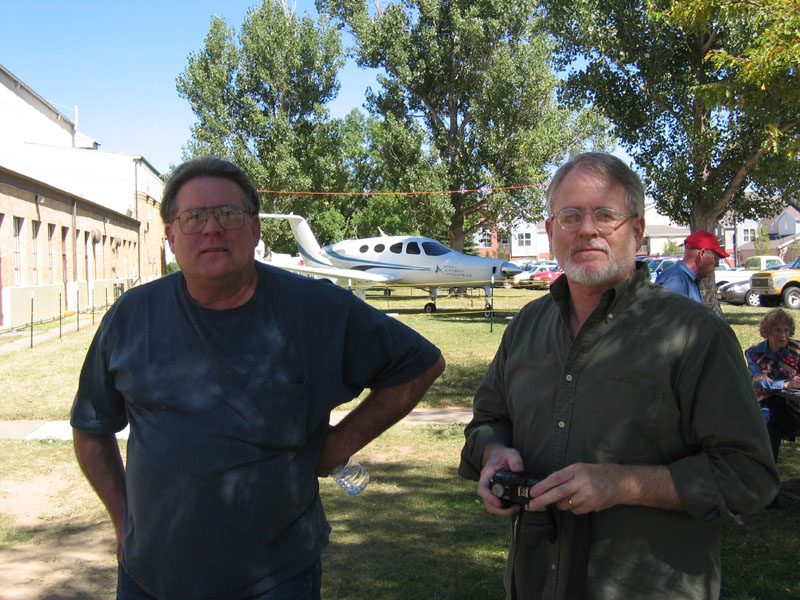 Ed Burchard and Bruce Taylor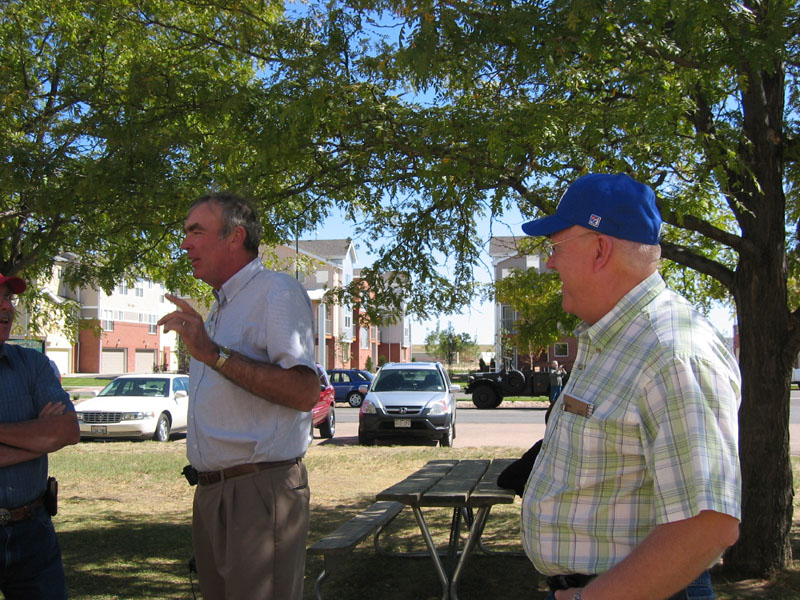 Bruce H Dennis K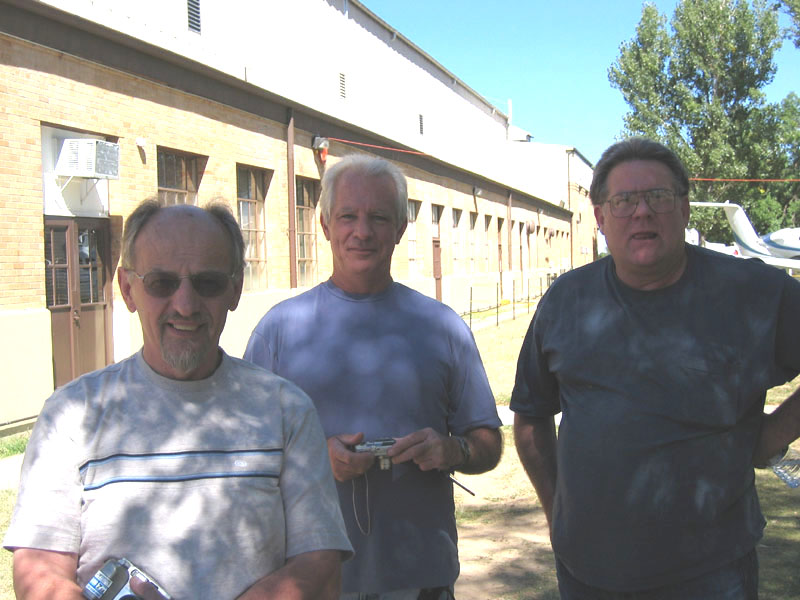 Phil Pete Ed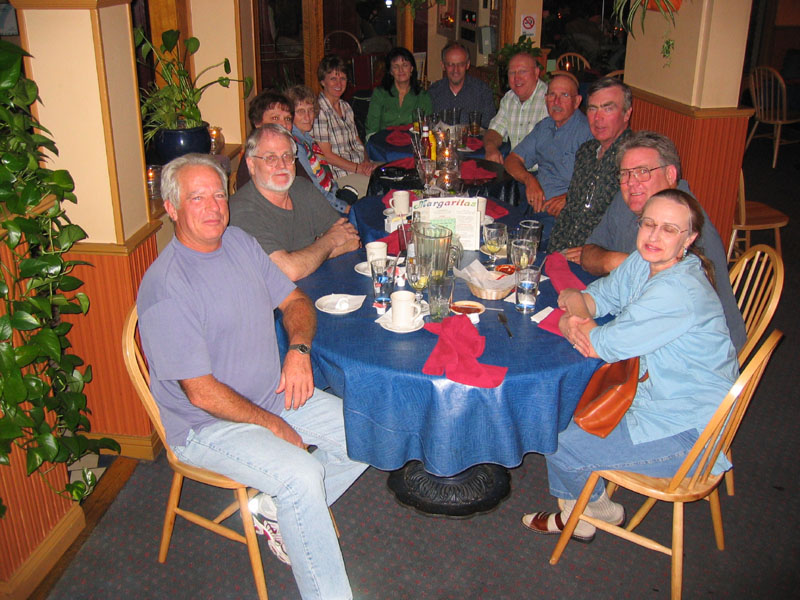 Taken at Las Margaritas where we had dinner Saturday evening are: (clockwise from lower left)
Pete Longworth, Bruce Taylor, Carolyn Hill (wife of Bruce Hill), Stella Colby (wife of Randy Colby), Bethene Knudsen (wife of Dennis Knudsen), Barbara Morneault (wife of Phil Morneault), Phil Morneault, Dennis Knudsen, Randy Colby, Bruce Hill, Ed Burchard, Marlene Burchard (wife of Ed Burchard)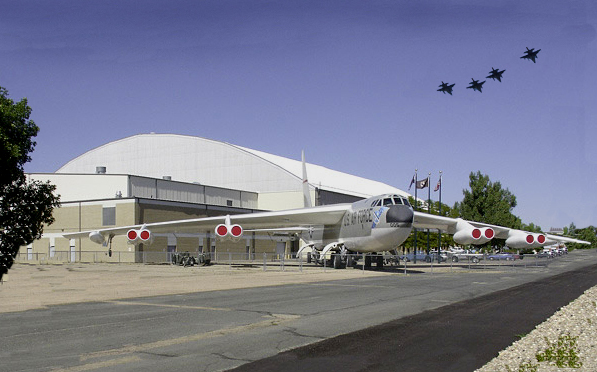 Flyover